Prince Mohammed bin Salman: Naive, arrogant Saudi prince is playing with fire
German intelligence memo shows the threat from the kingdom's headstrong defence minister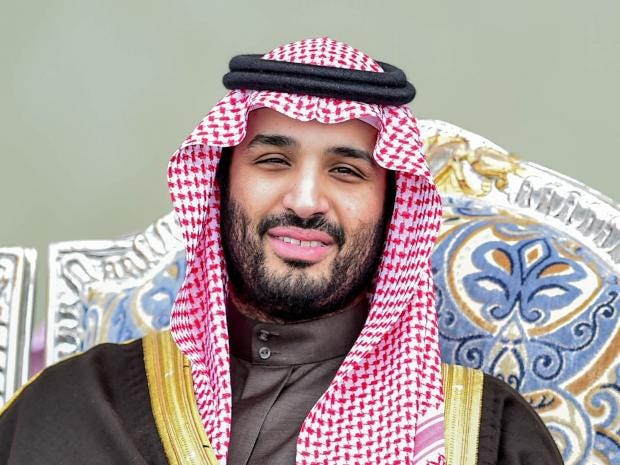 The interview was presumably meant to be reassuring to the outside world, but instead it gives an impression of naivety and arrogance. There is also a sense that Prince Mohammed is an inexperienced gambler who is likely to double his stake when his bets fail. This is the very opposite of past Saudi rulers, who had always preferred, so to speak, to bet on all the horses.
A main reason for Saudi Arabia acting unilaterally is its disappointment that the US reached an agreement with Iran over Tehran's nuclear programme. Again this looks naive: close alliance with the US is the prime reason why the Saudi monarchy has survived nationalist and socialist challengers since the 1930s. Aside from the Saudis' money and close alliance with the US, leaders in the Middle East have always doubted that the Saudi state has much operational capacity. This is true of all the big oil producers, whatever their ideological make-up. Experience shows that vast oil wealth encourages autocracy, whether it is in Saudi Arabia, Iraq, Libya or Kuwait, but it also produces states that are weaker than they look, with incapable administrations and dysfunctional armies.
This is the second area in which Prince Mohammed's interview suggests nothing but trouble for the Saudi royal family. He suggests austerity and market reforms in the Kingdom, but in the context of Middle East autocracies and particularly oil states this breaches an unspoken social contract with the general population. People may not have political liberty, but they get a share in oil revenues through government jobs and subsidised fuel, food, housing and other benefits. Greater privatisation and supposed reliance on the market, with no accountability or fair legal system, means a licence to plunder by those with political power.
This was one of the reasons for the uprising in 2011 against Bashar al-Assad in Syria and Muammar Gaddafi in Libya. So-called reforms that erode an unwieldy but effective patronage machine end up by benefiting only the elite.
Oil states are almost impossible to reform and it is usually unwise to try. Such states should also avoid war if they want to stay in business, because people may not rise up against their rulers but they are certainly not prepared to die for them.