Jared Kushner to speak to Senate committee over his meeting with Russian ambassador Sergei Kislyak
President's son-in-law has become part of the investigation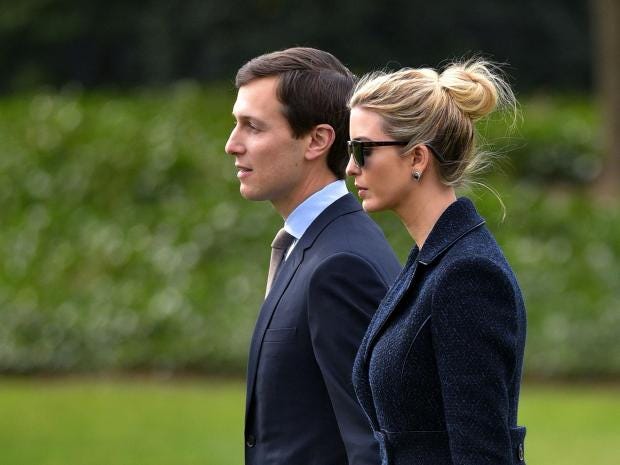 Trump spokeswoman Hope Hicks said that Mr Kushner met with dozens of officials from foreign countries. Members of the transition
team
do set up meetings and forge contacts before the Inauguration, which is not unusual.
Ms Hicks also said Mr Kushner "isn't trying to hide anything" and would speak to the panel.
A White House official also said that Mr Kushner had already "volunteered" to speak to the Senate Intelligence Committee and had "not heard back yet".
US intelligence agencies are currently investigating Trump aides and their contact with Russia. The CIA and the FBI determined the country exerted a campaign of influence to get Mr Trump elected, which the President and Russia have denied.
FBI Director James Comey confirmed the investigation of Trump aides last week at a Senate hearing.
Following the intelligence reports, at least four congressional committees are looking into the extent of alleged collusion with Russia and what impact, if any, it had on the election.
The
New York Times
reported that later in December last year, Mr Kislyak requested a second meeting with Mr Kushner, and the then-newspaper editor and real estate developer asked a deputy to attend.
At Mr Kislyak's request, Mr Kushner then met Sergei Gorkov, head of Vnesheconombank, which was also sanctioned by the European Union after Russia invaded Ukraine.